Boz Saddlery
"The BOZZAGE Saddle"
Boz Original Balance Ride SaddlesTM Since 1970
THE ORIGINAL FLEXIBLE SADDLE TREE The only patented flex tree saddle
US PATENT # 5,101,614
THE ONLY MONTE FOREMAN BALANCE RIDE STYLE SADDLE WITH A FLEXIBLE TREE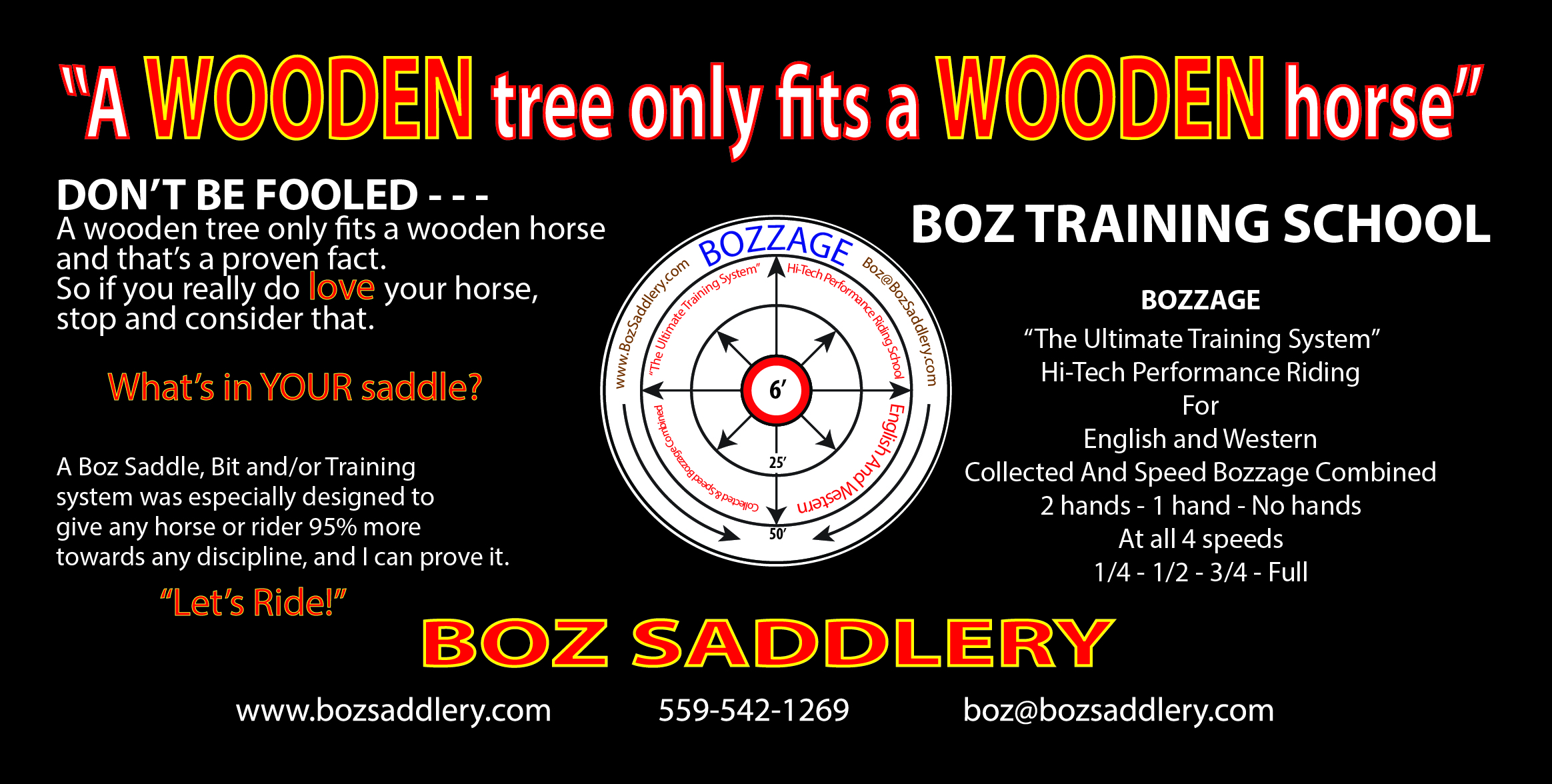 STOP! LOOK AT VIDEO 1ST
AND THEN READ RIDING BY REASONING
1.Boz Saddlery/Bozzage Training Introduction Video (You tube version)
2. RBR Saddle Research (RBR stands for Riding By Reasoning) by Monte Foreman
The most scientific saddle research ever done .
Click here to read: Riding By Reasoning PDF
BOZZAGE
WHAT IS IT?
BOZZAGE is the greatest horse handle you could ever put on any horse & rider for any discipline.
What you do with it is up to you. I have done my job by giving you more Security, Balance, Agility and Control than any horse
training system ever developed and have also designed the #1 Saddle, Bit and Training Equipment, And I can prove it
"LET'S RIDE"
Now take the Bozzage test and see if you are a 25%, 50%, 75% or 100% Rider. Come see me and I will finally teach you how to ride,
guide and agilize your horse . Like no one else can.
BOZ
3. All 4 Levels Evaluation test
3.a This is Level 1 only Level 1 Evaluation Test
3.b This is Level 2 only Level 2 Evaluation Test
3.c This is Level 3 only Level 3 Evaluation Test
3.d This is Level 4 only Level 4 Evaluation Test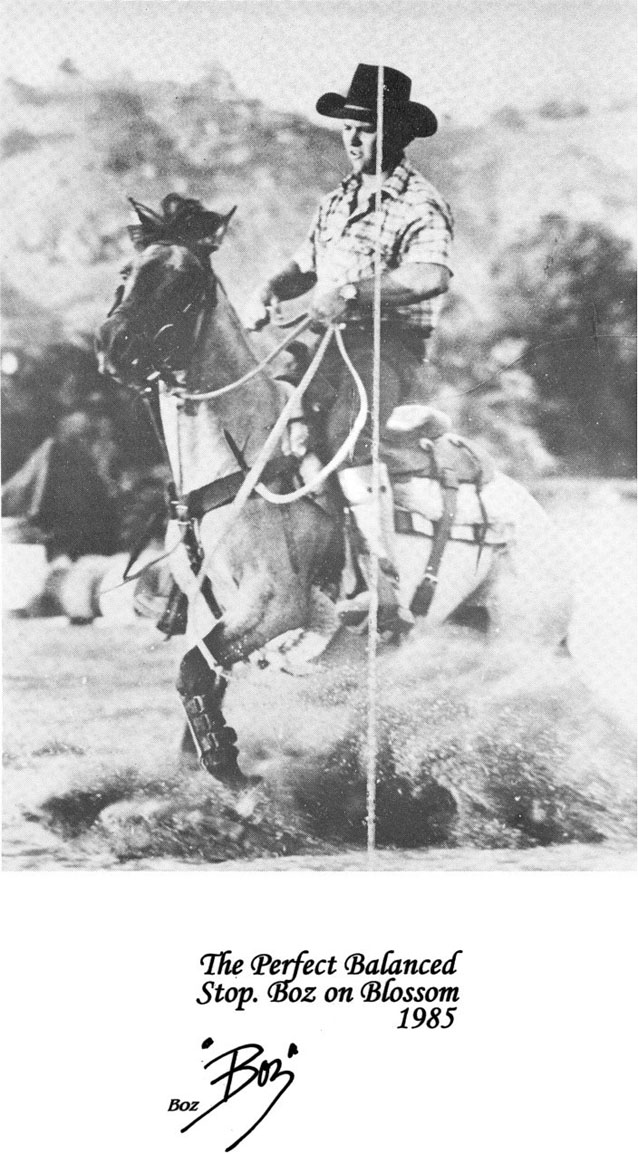 "It's the FOOTWORK that COUNTS" - "We ride on our FEET not our SEAT"
"The SPIN stops HERE"
Boz Profile
Click below on these links to see different pages
All prices on all items are subject to change without notice.
BOZ IS BACK! NEW AFFORDABLE PRICES FOR CLINICS AND TRAINING
UPCOMING CLINICS and EVENTS: LOOK WHAT YOU ARE MISSING THIS WEEKEND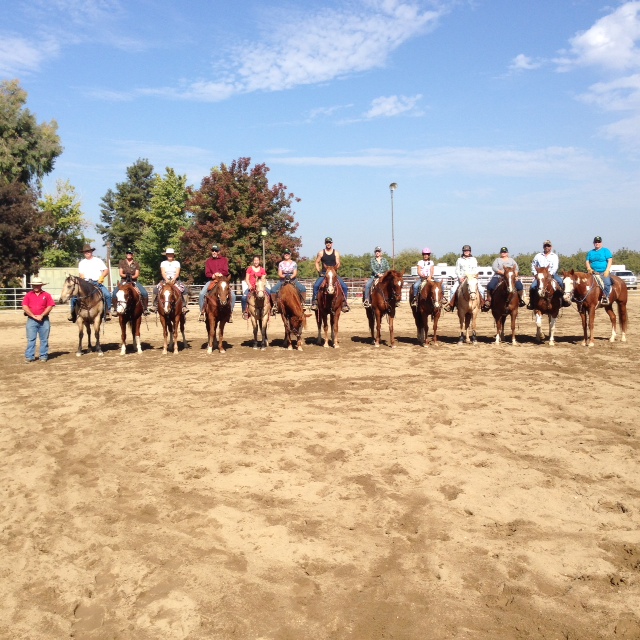 This is the group at the Bozzage Clinic in Strathmore this weekend.
FALL CLINICS: BJ and Bob Fallerts Ranch in Strathmore California - Nov. 8, 9, & 10, 2013. Click here for more information and registration form. Early bird registration y Oct. 10, 2013. BJ Registration BOZZAGE CLINIC
BOZZAGE CLINICS IN THE MOUNTAINS:
Boz clinics at Piggly Pines - Dates to be announced soon for next year - 2014 summer clinics - we will only have 1 clinic - July . We will be offering 2 ,3 & 4 day clinics this coming year. Private training available - call and book your time: 559-542-1269 $375.00 per person ,1 horse, includes meals, stall and 2 day clinic fee. $560.00 for 3 day clinic & $745.00 for 4 day clinics. Lodging is separate
Click here for future clinic dates more information and clinic and private training forms
Thank you to all the showed up at the AERC convention in Reno! Great show, great booth!
Horse Expo in Pomona Jan 31, Feb 1, & 2, 2013. - They were stars, the show went over terrific, we had a very positive response.
Check out Horse Expo in Pomona - www.horseexpo.com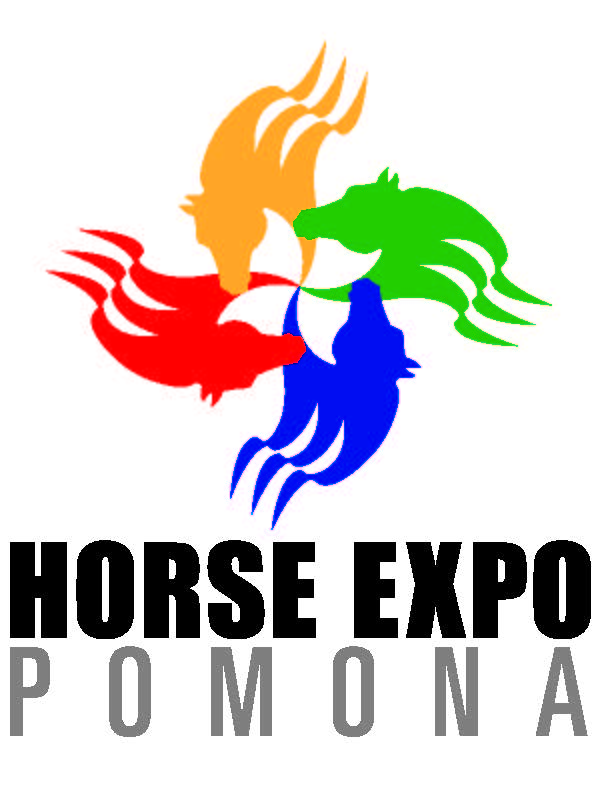 CONGRATS TO THE FAB SEVEN!!!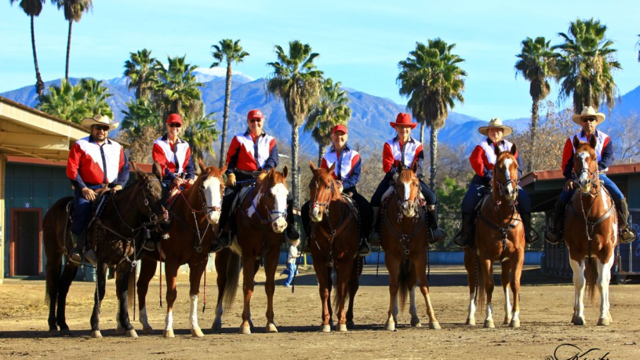 Click here and see their Bio's THE FABULOUS SEVEN
Boz and The Fab 7 were in the main arena (Ram Trucks Freedom Arena) each day .
FEATURED SADDLE

Shows all the different styles of stamping and they are numbered

Shows the different colors of leather. Click here to see the different stamping and leather colors you can have for your custom Boz Saddle
The Hamill Saddle is a Performance Swell Fork Saddle with a Bronze Horn. It has the Square Rear Skirts and Western Stirrup Leathers with border stamping. Click to enlarge to see the special stamping #9 was chosen. This saddle is done in Light Brown leather . See samples above for color choices and stamping.



Simba, Boz's cat checks out the custom Breast Collar and Back Cinch . They have the special border stamping to match the saddle.


Check out this video: http://youtu.be/iCYNZkWpKlU It shows Becky Amio a student of Bozzage that now lives and trains in South Dakota. This horse only has 20 rides and Becky uses the Bozzage method and training gear to achieve this.
Click on pictures below to enlarge and then when the little + sign appears click to enlarge again, this will explain about the Patented Boz Flexible Airflow Spring Flex Trees - Red swell fork and Brown slick fork, and the Boz Sponge comfort bars that velcro on the bottom of the saddles since 1992. Boz New Pads with Nasa Foam and Nasa Foam pads with sheepskin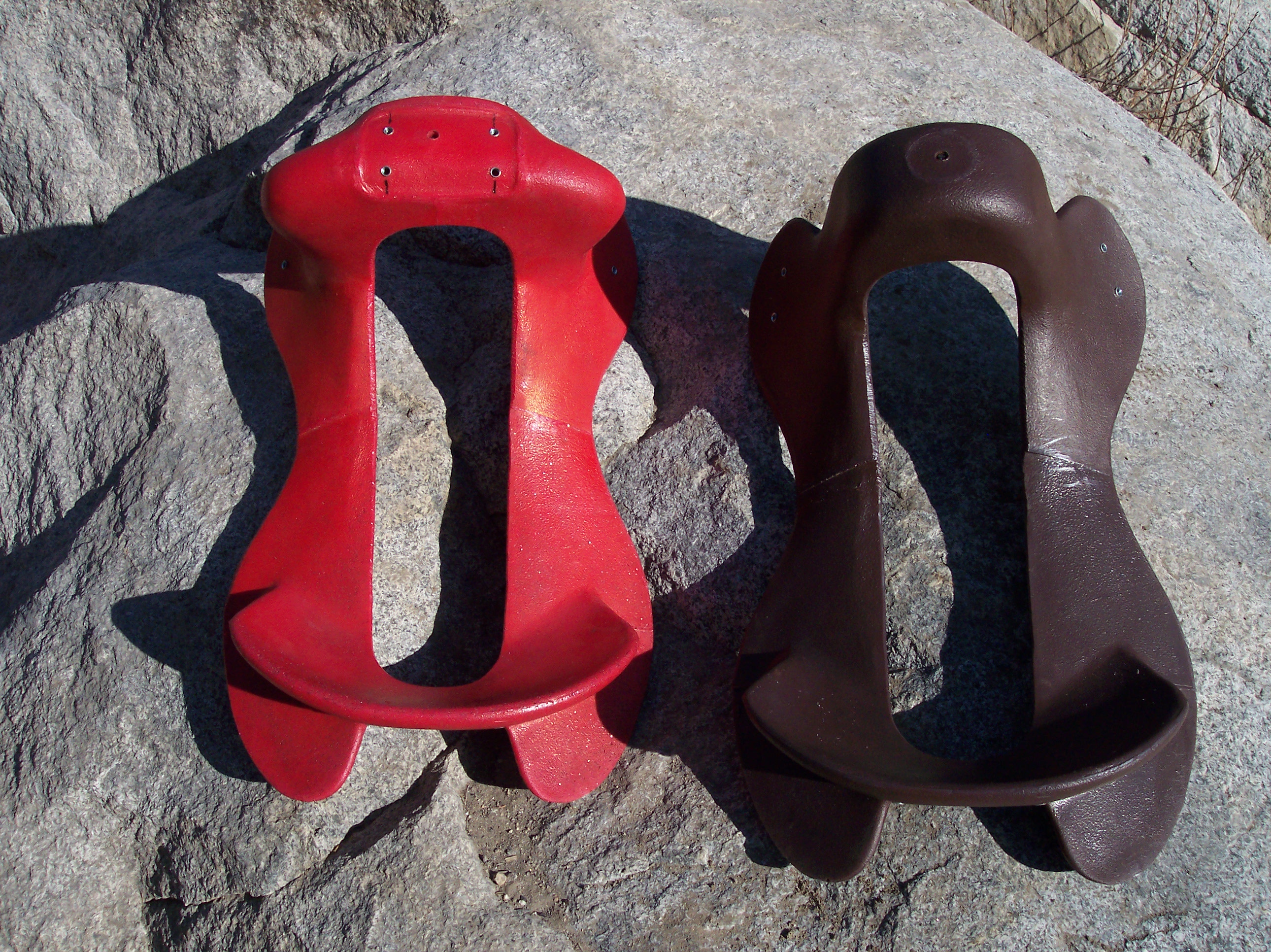 Red swell fork and Brown Slick Fork

NEW BOZ NEVER SLIP PADS! -

Sponge bars start at: $185.00 per set. Click here to see the new Boz never slip sponge bars and horse pad. Boz Never Slip Pads Start at $240.00. For those of you that have problems of your pad slipping, this is the solution! Call and order or see how you can upgrade your Boz Horse pad to the new system. 559-542-1269 or email boz@bozsaddlery.com
New Boz Removable Velcro Wedge System:

No longer have to have a set of Sponge bars with wedges, now you can velcro the wedges on and off when you need them for a certain horse. Click here to see how it works Boz Velcro Wedge System Sponge bars 1" velcro both sides $185.00 per set. Different thickness sponge bars vary with size. Wedges are $92.50 per set with velcro on both sides. Velcro patch: $25.00 per set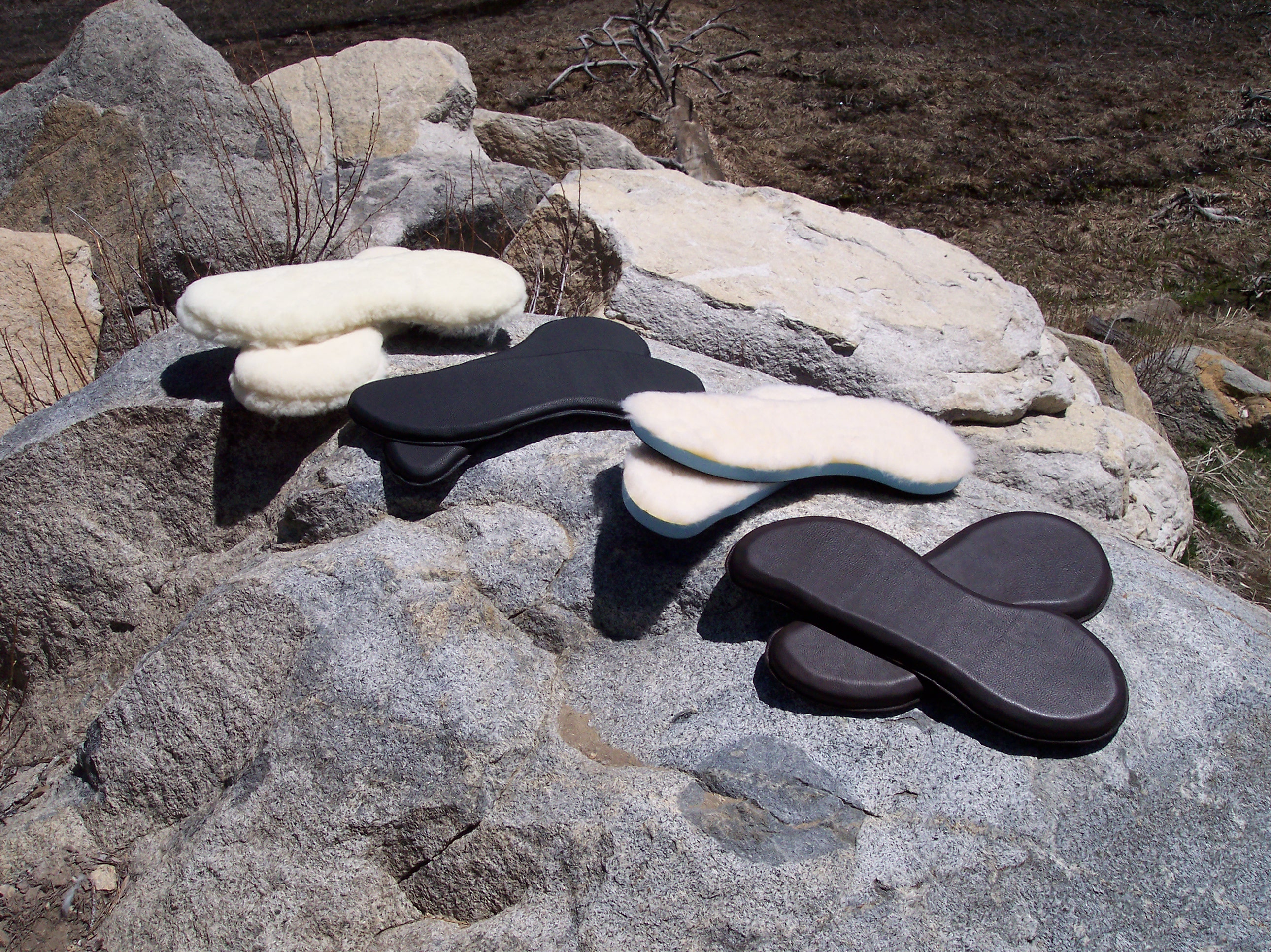 These show the incased NASA foam pad and the NASA foam with the sheepskin on the bottom, fully covered and the leather covered

Leather covered sponge bars: $275.00. Synthetic sheepskin bottom sponge bars: $225.00. Fully covered real sheepskin: $325.00. Prices vary on thickness of pads and different options.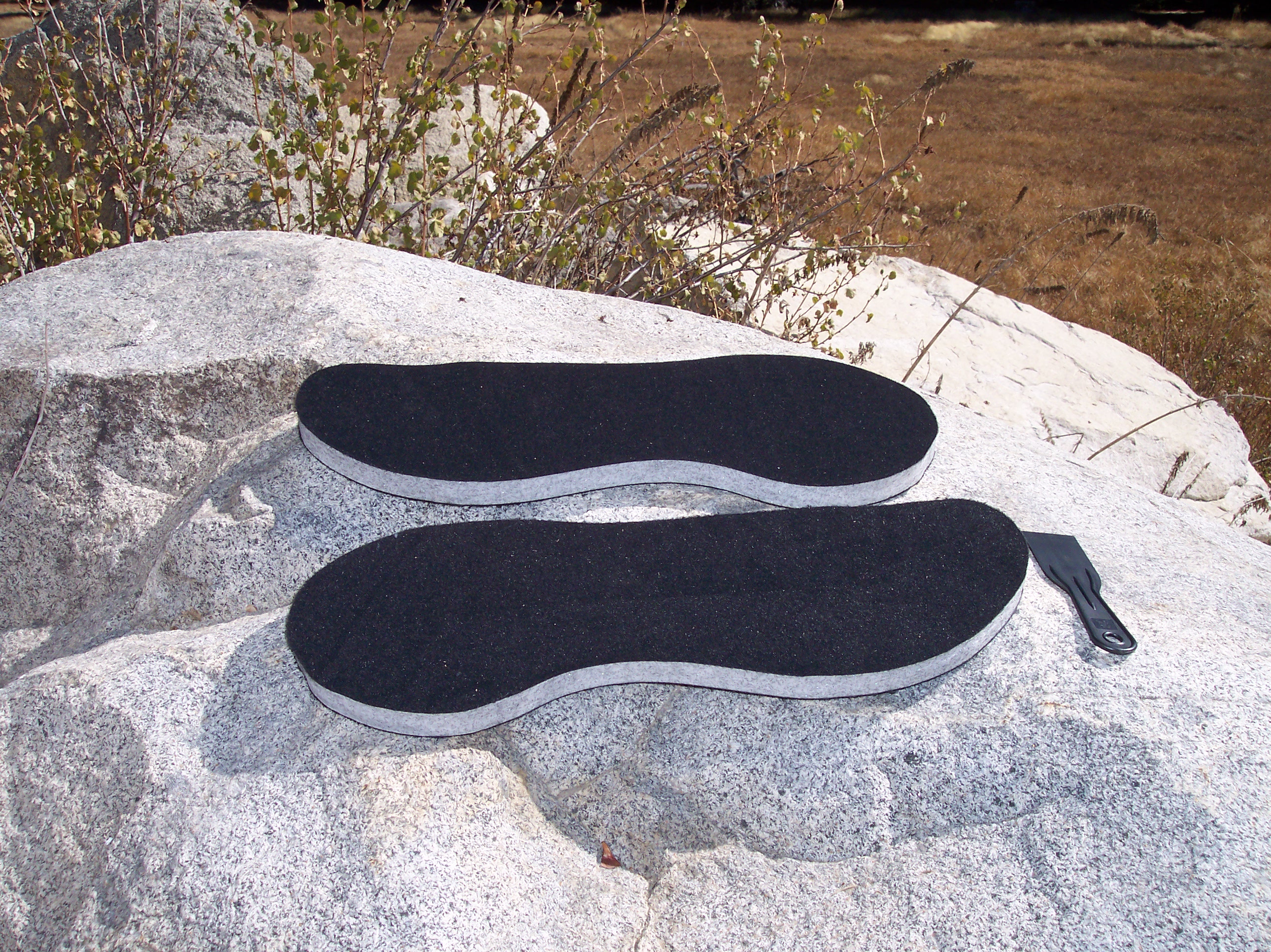 Boz new Granite sponge bars that are stronger and lasts longer. 1" Boz Sponge Bars with Velcro both sides: $185.00
This shows the difference in the regular size and large

Pads with inserts Regular pads start at: $240.00 and Large: $265.00
Click here to see more : Boz Pads

Patterns
Regular (round back) size pads (black) or square back pads (in patterns) Either size come in solid or patterns
See pictures of all Boz Saddles Click here to view all Boz Saddles Boz saddles start at: $1195.00
Click here for New saddles available in 4 weeks: Express order for saddles
See our new and easy Boz Saddle Kit Click here for info on BOZ KIT SADDLES
1 & 2 Swell or Slick fork English cut Boz saddles start at $1495.00) 3 &4 Sport Agility/Swell fork ,Sport Agility/Slick fork with thigh rolls , 5 Ultimate Pleasure Trail , 6 Ultimate Pleasure Mahogany leather with Western stirrup fenders 7 Performance Saddle 8 Performance Roper 9 Boz Treeless Bareback with adjustable cantle (See other Saddles 10 Breast Collars 11 Boz Halter Combo, Boz Snaffle Bit, Drop noseband See other Boz Gear and Tack 12 & 13 Piggly Pines Ranch/Boz Saddlery Shop See more pictures
1

2

1 & 2 Swell or Slick fork English cut (kits start at $1195.00) We put together (start at $1495.00) Kit Saddle worksheet with pictures
3

4

3 &4 Sport Agility/Swell fork Sport Agility/Slick fork with thigh rolls (Basic start $1920.00)Saddle worksheet with pictures
5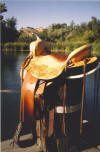 Ultimate Pleasure Trail 6

Ultimate Pleasure Trail Black and Natural Leather with Western stirrups fenders, with thigh rolls and without. Basic Start at: $2520.00
7

Ultimate Pleasure Barrel Racer Mahogany leather with Western stirrup fenders
Saddle we took to the Horse Expo in Pomona. Ultimate Barrel Racer start at: $2970.00
8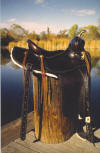 Performance Saddle Basic Start at: $3115.00 9

Performance Roper

This shows the square rear skirts
10

Boz Treeless Bareback with adjustable cantle Basic start at: $1995.00 (without a cantle $1495.00) See other Saddles 11
Breast Collars Regular: $150.00. Deluxe: $220.00

If I "Xander" can ride a Boz Bareback, so can you. "Got Draft?" American Cream , That is!

Annie with her American Cream Draft horse "Curly" with her Boz Bareback - "The Perfect Ride"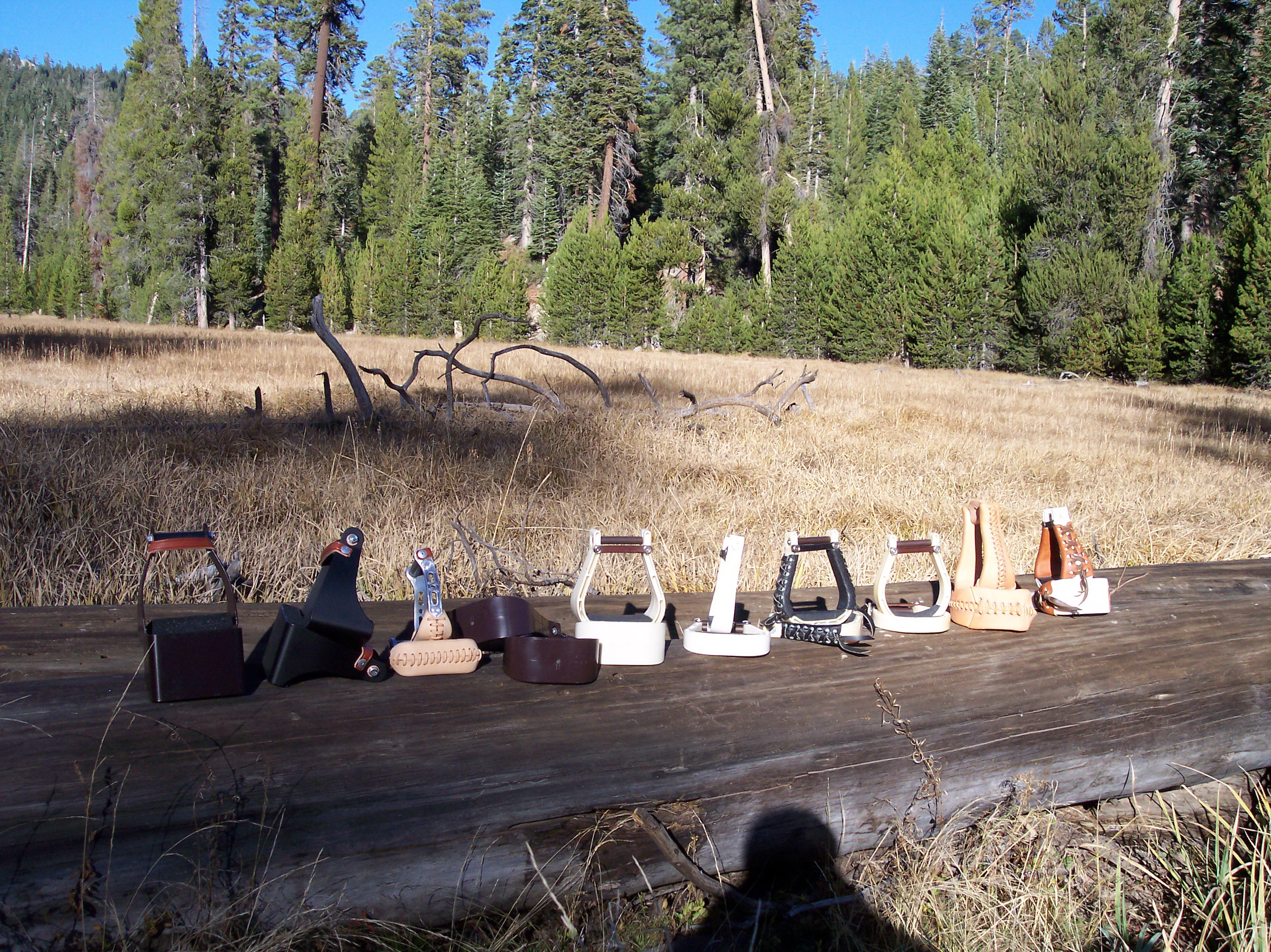 12 Click here Stirrups to see stirrups and prices

Rigging a Boz Saddle

*Shows the proper placement of the Bozzage saddle BOZ FLEXIBLE SADDLES
13


Piggly Pines Ranch/Boz Saddlery Shop See more pictures
14

Boz Bits - Foreman Pelham Bit $125.00/Boz/Foreman Combo $175.00 and Boz Custom Snaffle $200.00 (ASK ABOUT OUR NEW)
BOZ BASIC CONTROL PACKAGE guaranteed to give 95% more control than anything ever built or used on a horse or mule,
$525.00 value for only $375.00 - Includes the following 4 items when bought as a package


1. Leather headstall (machine stitched) $125.00
2. 24" reins with sticks $150.00
3. Martingale $50.00
4. Boz snaffle $200.00
Call now and order. 559-542-1269
| | | |
| --- | --- | --- |
| | Close up | |
| Handmade Leather Headstalls Headstalls | GoGo with Boz Basic Control Package - Black Split reins with sticks no snaps with tassles for slobber straps, Leather slobber straps - OPTIONS - Leather drop noseband & Cavasan attachments | GoGo with Boz Custom Handtied Halter Bridle Combo (You may purchase this at 1/2 price along with the Basic Control package $25.00 a $50.00 value) Also shown is Split reins with sticks and snaps (instead of tassles) |
Above pictures of GoGo shows the control package with the added options of the Boz Custom drop noseband and Cavasan. These are NOT included in the Basic control package. The Drop noseband $100.00 , and the Cavasan $75.00 when purchased with the control package. These items are for the more serious horseman who are trying to achieve the Ultimate performance.
Bo with the Boz Control Package and with the new Boz leather drop noseband (for even more control for all those advanced moves) - $100.00





Click on picture to enlarge. This will show you the Foreman bit .

Tulip with the new Boz noseband.
Western Show Saddles custom made with the best leather and materials by the famous John "BOZ" Bozanich.
Boz innovated the flexible tree saddle, solid tree saddle, and treeless saddle. AT Boz Saddlery, we take pride in our show saddles. All saddles are hand built and of the highest quality. We have patented the flexible tree saddle. Take a look at our products and the information about our business. Here s why you should choose a Boz saddle. Not only is it built with quality, but it gives you a new level of versatility.

Monte Foreman Book Boz Profile

*See in the above picture of the horse, the proper placement of the Bozzage Saddle. The stirrups are hung straight down from the pommel and behind the elbow of the horse. And keep it there with your breast collar.

Prices are subject to change without notice. Call for current prices 559-542-1269

The most scientifically designed and built "SADDLES" and "TRAINING GEAR" in the world. There has been enough talk....isn't it time to put it in "RIDING?" Think about it, you have to have a BOZ SADDLE because you love your horse. Boz saddles are built on Genuine BOZ SPRING FLEX AIR FLOW RELAX FIT WITH MEMORY SADDLE TREES in the style of the Monte Foreman Balance Ride Saddles only on a Boz flexible saddle tree.

Boz Saddlery/Bozzage Training - 58348 Meadow Lane, "Ponderosa", Springville, CA 93265

US PATENT # 5,101,614

Number of Visitors:
Authored By
Ann Bozanich
Revised November 09, 2013