BOZ FLEXIBLE SADDLES
Click here to see all types of Boz Saddles: View all Saddles here
Please see below pictures of saddles near bottom of page, different types of saddles.
BOZ SWELL FORK SADDLES all saddles start at: $1495.00

Swell fork English cut

Sport Agility/Swell fork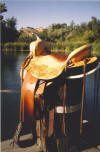 Ultimate Pleasure Trail

Ultimate Pleasure Mahogany leather with Western stirrup fenders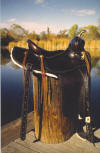 Performance Saddle

Performance Roper

Slick fork Western cut

Sport Agility/Slick fork with thigh rolls

Sport Agility/Slick Fork Oxblood/Black leather

Ultimate Slick Fork Natural and Black Leather

Boz Bareback with adjustable cantle
BOZ TRAIL/ENDURANCE AND GAITED HORSE SADDLES
BOZ REINING, WORKING COW HORSE AND CUTTING SADDLES
BOZ GYMKANNA/RODEO HORSE RACING SADDLES
BOZ FLEXIBLE PATENTED SADDLE TREES
.

Click here to see the difference Dead and Hard
BOZ GEAR AND TACK BOZ TACK - BITS, HALTERS, REINS, ETC.